Your garage might be a scary, junk-filled spot that you'd rather forget about. But, you're missing out on some prime room real estate there. To up its appeal — and its utility — consider these ideas.
1. Paint It a Cheerful Color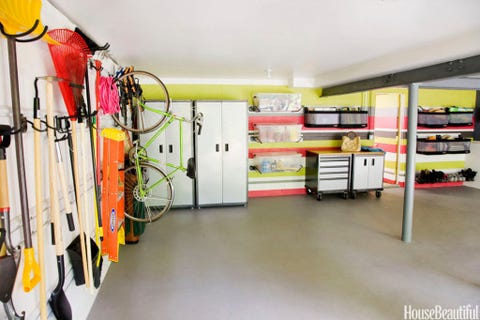 Designer Annie Selke turned her mundane garage into a reflection of her. "Why feel like a cave dweller," she says. "You can have a girly garage." She applied stripes to the walls with leftover paint from the other rooms in her house.
2. Fake a Mudroom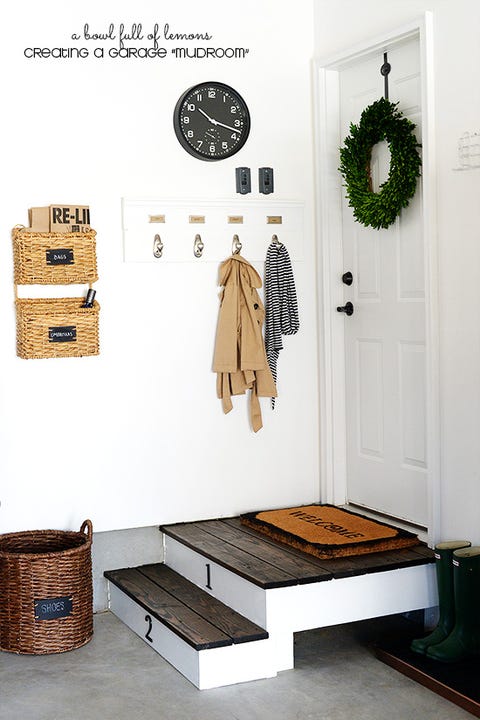 If you spend more time coming through the garage than your front door, set up a central spot to store shoes and hang coats. For her garage "mudroom," Toni at A Bowl Full of Lemons built a wall organizer, added wall and shoe baskets, and accessorized with a large wall clock.
3. Don't Forget About the Floors